Trusted moving company
for any relocation
Move today, Pay later
Sprint Mover in collaboration with Squareup offers "Move today, Pay later" payment option for our valuable customers.
We Move You,
You will agree that moving is one of the most stressful things you have to do when you finally buy that new home. Aside from the fact that it is stressful physically, it could also take a toll on you mentally as you would have to remember and track your belongings. Also, getting a vehicle to move your stuff at once could become a daunting task for you.
To save yourself this mental and physical stress, it is important that you hire the service of a moving company. Sprint Mover is one of the leading moving companies in the country. Interestingly, there is a team of well-trained, well-mannered, and professional moving personnel that would ensure that all your belongings are moved safely without either misplacing, breaking or leaving any behind.
"We know how stressful a moving can be. Leave it to professionals. Get the move done without lifting a finger."
Moving Experts.
Whenever You Need.
No hidden costs. No surprises.
Fully-Licensed and Insured Moving Company
Easy online booking
What customers say
Moving SUCKS! …But with Sprint Movers you can take a chill pill and let them figure it all out for you. Legit chilled on my couch while the legends Tommy and Jaime made my house a home. Would 10/10 recommend.
Juan Diego R.
–
Sweetest guys! Gustavo and Farid made it quick and easy moving into one apartment to the next. Helped with every little and big thing. Made the hassle of moving so much easier and stress free!
Whitnee W.
–
Why Hire A Moving Company?
Some of the main reasons why you need to hire a moving company include but are definitely not limited to these;
·         They are reliable; a moving company is actually the most reliable option for you. While most people would prefer to have their friends and family help them move, hiring the services of a moving company would ensure that the job is done at an optimal level. These movers do not just have the experience, they have been trained on the best moving technique or approach to adopt to ensure that your personal belongings are moved.
·         Fast moving service; if you decide to invite your friends and family to do the job, it could take a couple of days before the job is completed. Professional movers will first have to assess your belongings, then give you a date to expect your belongings. Their service happens to be faster. They have various techniques that if adopted, will see them move your couch through your staircase faster than you can imagine.
·         They are efficient; if you have bulky items like large boxes and furniture, these moving companies happen to be efficient when handling these items.
·         Inventory purposes; as mentioned earlier, keeping track of all your personal belongings is a daunting task and you could end up being confused. These professional movers will help you take inventory of the various items in your home. Accurately taking inventory of your items would ensure that are moved safely to your new home. This saves you time that ordinarily would have been used to keep track of all your small but important boxes.
·         Safety; these professional movers are aware of the various dangers involved in moving items, that is why they adopt safety measures when handling your personal items. They understand the general idea of transporting items at the same time knowing how to load and unload boxes, place your mattress in a safe position, and carefully transport your furniture. To ensure that the risks are reduced to the barest minimum, these professional movers make use of advanced tools and techniques.
Our clients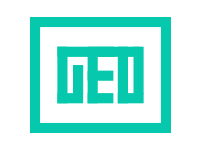 Our Services
Service Areas
About
Follow Us
Copyright © 2018 Sprint Mover. All Rights Reserved
A division of Moving Company Los Angeles, LLC. PUC 0191555