MOVING CHECKLIST - WHAT DO I HAVE TO CONSIDER
When you change your location, you have to do a lot of work: cancel your previous lease, rent a transport vehicle, dump it, pack your boxes and much more. It's not that easy to keep track. But with a good. Sprint Mover has put together a handy moving checklist for you. So you keep an eye on everything and can organize your move in a relaxed way.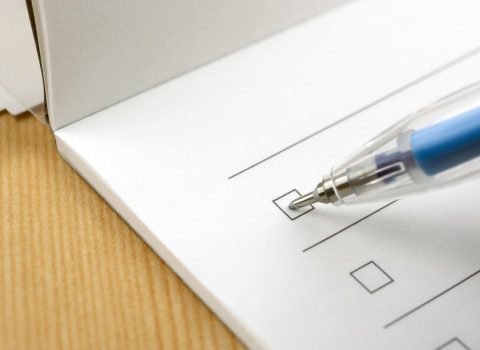 1. Plan a move as soon as the appointment is confirmed 
 – Cancel rental agreement
Who plans a move, should terminate his lease on time. As a rule, a notice period of three months applies. To be on the safe side, take a look at your rental agreement, check your notice period, and see if you need to make cosmetic repairs on your move.
If you have deposited a deposit for your previous apartment, you should also reclaim the rental deposit in your notification letter. The deposit, however, you get only after the transfer of the apartment in full and with accrued interest back – but only if the landlord has no further claims to you.
 – Apply for vacation
Apply for sufficient vacation with your employer for your move. In case of a large number of relocations, relocates usually need a few days to give them the apartment to be able to change their name or, if necessary, make cosmetic repairs in the old apartment.
 – Find kindergarten and school
If you have children, you should look for a place in the kindergarten or at the school in the new place of residence for the next generation. It usually takes time to find a suitable facility.
 – Tidy out
Start clearing things that you no longer need. If necessary, also dump the basement, the garage, and your loft. The fewer things you have to move, the faster and cheaper the move will be.
 – List of removals
Regardless of whether you manage your move yourself or commission a service provider: document your removal goods in a list. So when you ask for a moving company or a transport vehicle, you can estimate exactly how many and which items must fit in the moving van.
 – Hire a moving company or rent a truck
Compare the offers of removal companies here at the move auction and order a suitable company in time to change your place of residence.
If you want to move on your own, you should rent a suitable transport vehicle in time. Vans and trucks are often booked long in advance, especially on weekends and the end of the month. Make sure that you reserve the required moving car at least eight weeks before the planned move and, for a truck, remember that you need the driver's license – or alternatively a driver.
 – Plan the new apartment
If you want to buy new furniture, you should plan this early because many furniture suppliers have long delivery times.
 – Send new address to business partners and friends
Tell your friends and business partners when they can be reached at their new address and what the address is. Banks, insurance companies, electricity and gas utilities are just a few examples.
2. To-Do list: Two weeks before the move
 – Apply for a parking zone
Who plans a major move, should apply in time for a no-stop zone for loading and unloading the transport vehicle in front of the old and the new apartment. At least 14 days before the move date, contact your community's road traffic authority. If you are granted the no-parking zones, you will receive no-hold signs that you can place on site.
 – Organize moving helpers or child and pet care
If you need a baby or pet sitter or you would like to make your own move, you should announce the planned move date to friends and acquaintances in good time and ask them for help. So you will certainly have enough relocation helper on the move.
 – Organize moving boxes
The number of boxes needed can vary greatly from one household to another. With the help of a self-created moving goods list, you keep the overview. That's the best way to estimate how many boxes you need and get them in time. Furthermore, you should also get a sack truck, blankets, straps, cover and garbage bags.
 – Get supplies
Consume your food supplies until the move day to keep your cargo low. Also, thaw the freezer or freezer. Remember, however, to have some food available for the relocation workers on the cut-off date.
 – Handover
Arrange for both the old and the new apartment an appointment for the handover with your landlord. The handover of the old apartment should be done only when all the furniture has already been removed from the apartment. Do not forget to write down all the meter readings.
3. Transfer checklist short before the move
 – Pack moving boxes
Make sure that you do not pack your packing boxes too hard (up to 10 kg). Finally, you should still be able to carry the boxes. The same applies to book boxes. If your book boxes are already very heavy, but only half full, you should fill them with light objects such as clothing or pillows. Do not forget to label all boxes by content. Ideally, you also write the space in which the boxes are to be brought.
 – Create a facility plan
Create a layout plan for your new apartment and hand over a copy to the relocation helpers. So they know which furniture or boxes belong in which room. This saves a lot of time on the move day.
 – Apply for a forwarding order
With a forwarding order from Deutsche Post, items that have been issued to your old address will still be delivered to your new address. So you can be sure that you will receive your mail despite relocation, even if you have not shared your new address. You should commission the forwarding order no later than five working days before the move. Attention: Express shipments, as well as newspapers and magazines, are not forwarded!
After moving to the new apartment
Did you manage the move and arrived at your new home? Wonderful. Now you should introduce yourself to the new neighbors. Maybe you would like to organize a small (but not too loud) housewarming party. You could invite your new neighbors to get to know them, as well as your relocation helpers to thank them. But after the move, a few duties are also waiting for you.
Registration office
Log in to the within the statutory period the registration office of your new residence too. Depending on the state, there is a deadline of one to two weeks after the move. You should also beyond your car to the authorities to re-register or can update your address in car registration and vehicle registration.
Copyright © 2018 Sprint Mover. All Rights Reserved A division of Moving Company Los Angeles, LLC. PUC 0191555